Description
More About Daniel's Pushbike
From a Strange Dream to a Thrilling Story!
Daniel's Pushbike was the first childrens story that started I.B. Gumnut's writing journey, with the first lines from the rhyming picture book "Daniel had a pushbike as fine as fine could be, it had some special adaptations for riding in the sea" came to the writer after he awoke one morning from a strange dream which seemed to combine his family life with his work life.
I.B. Gumnut's career as a commercial fisherman informed the rich imagery and accurate portrayal of the experience of being at sea, while the author's love for his son Daniel inspired the determined yet easy-going attitude of the main character.
Characters In Daniel's Pushbike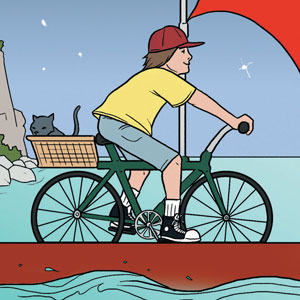 Daniel
This brave lead character is on a mission to see his Dad across the ocean, little does he know what obstacles and challenges await…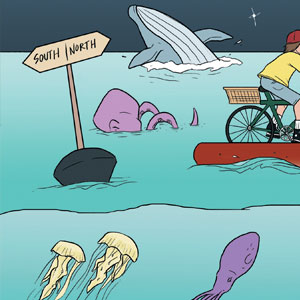 Ocean Wildlife
The pages are full of life in this story's oceanic setting; with jellyfish, squid, octopus, whales, sharks, dolphins, crabs and many more!
This is a great book for helping kids learn to identify a multitude of creatures.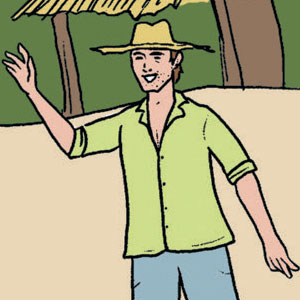 Daniel's Dad
"And who was there to greet him but his Father as proud as could be"
Daniel's Dad represents the goal of Daniel's journey, to visit him from across the ocean.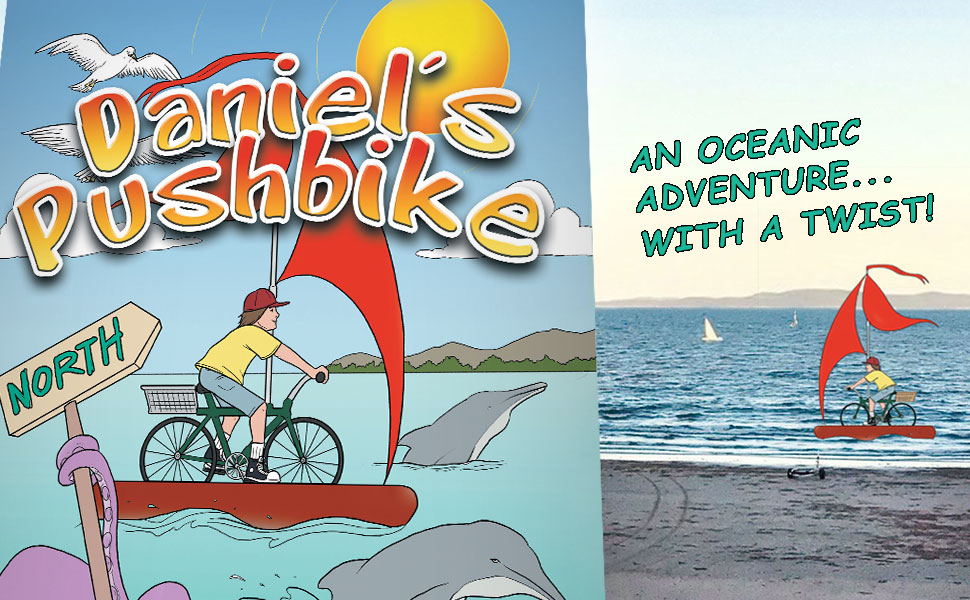 An Inventive Tale About A Clever Kid
Imagination meets innovation in this unique story, helping to show kids what they can achieve when they put their mind to it (although we don't recommend kids actually attempt such a feat!).
This book is perfect for pre-schoolers, kindergarteners and older primary (or elementary) school aged kids who love the ocean, adventure and of course inventions! I.B. Gumnut hopes that this story will be enjoyed by not only the young ones but by older readers too; "My target audience with these books are families, but hopefully I've written a bit of content for everyone because when my children were growing up I used to love reading stories that had a little bit for even the parents who were reading the books." – I.B. Gumnut.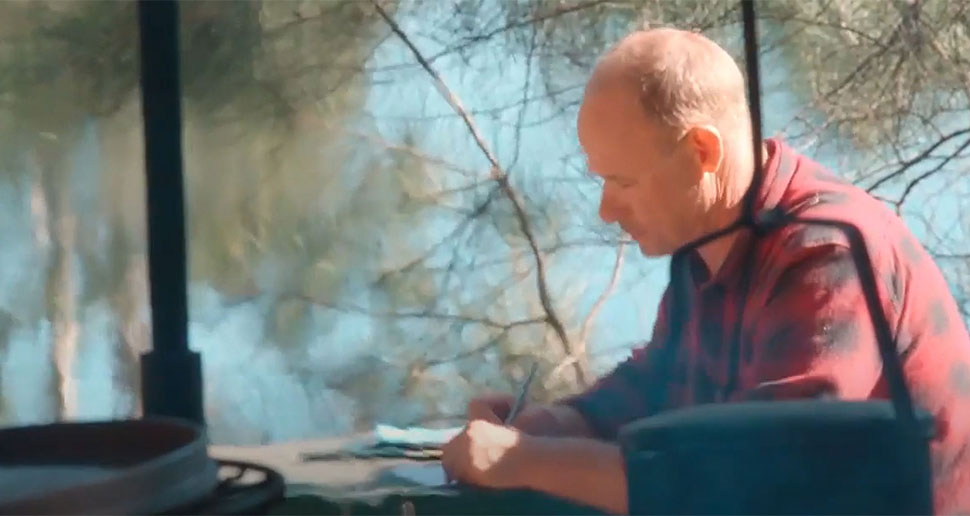 I.B. Gumnut A.K.A. Ben Innes
Ben Innes grew up around his family's fishing business in the small coastal town of Batemans Bay in NSW, Australia. After dedicating 30 years to commercial fishing, Ben felt drawn to capture the stories he had within; inspired by the landscapes, animals, people and places he encountered around his beautiful coastal home and travels around Australia.
I.B. Gumnut is dedicated to creating quintessentially Australian stories to be enjoyed by the young and young at heart.
Stories inspired by Australia in all it's beauty
Illustrated by upcoming Australian artists
Loved by children and adults alike
I.B. Gumnut's inspiration from classic Australian bush poets and authors such as Banjo Paterson and Henry Lawson, can be seen in his humorous, down-to-earth, rhyming style of writing. And just like those great Aussie writers, I.B. Gumnut's stories feature traditional wisdom, values, and life lessons. The result is stories that will be read again and again.