Description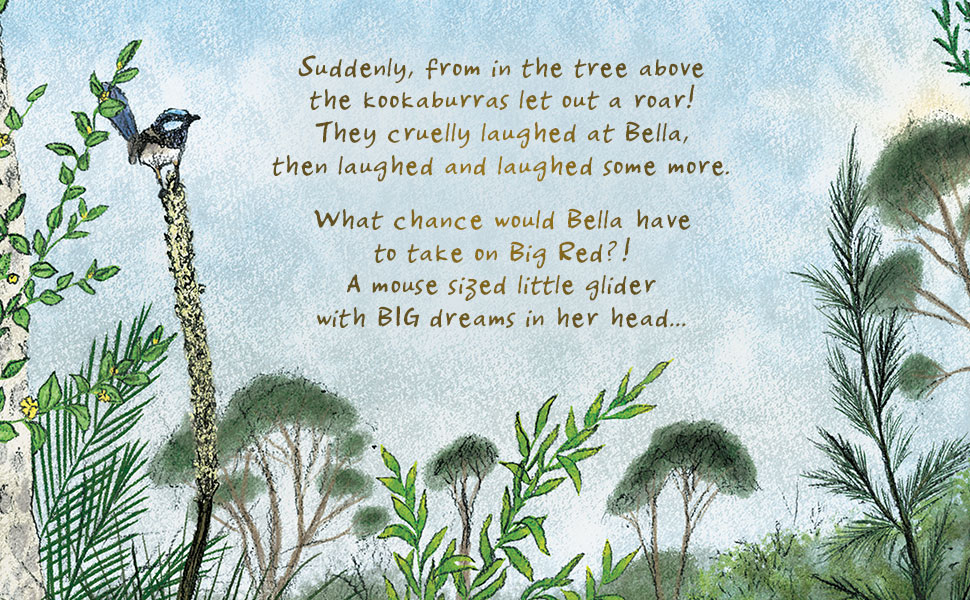 BIG dreams for a little sugar glider
This beautifully illustrated, sweetly rhyming children's book will not only entertain little ones, but inspire them too! The strong, adventurous lead character Bella helps demonstrate that no dreams are too big, even if everyone laughs and tries to tell you that you're too small…
Using a bit of cleverness and determination, Bella rises (or climbs) above her doubters and proves them wrong, much to everyone's surprise!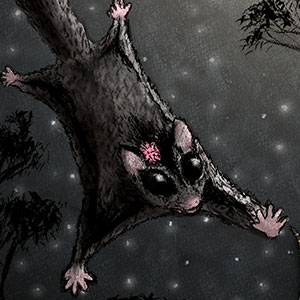 Bella The Sugar Glider
"Bella was a sugar glider
she'd jump from tree to tree.
She loved her grey gum forest,
her life was young and free!"
Bella loves to glide about around her beautiful home, but when a strange gumleaf with words floats by one night; she's taken to exciting new places and adventures!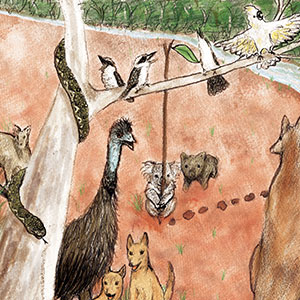 The Bush Animals
I.B. Gumnut loves to show off all of the wonderful animals which call Australia home and this latest book shows more native animals than any of his others.
The above image which was taken from the Bella book shows a diamond python, grey kangaroo, dingoes, kookaburras, a koala, wombat, cockatoo and a red kangaroo. Plus there's many more to be discovered throughout the book!
Bella's Family
"Bella returned to her family's nest
in the hollow of a big grey gum,
there in the early morning light;
she showed the gumleaf to her mum."
Bella's family helps her read the mysterious gumleaf she finds floating by one night, before she leaves them to go off on her exciting journey.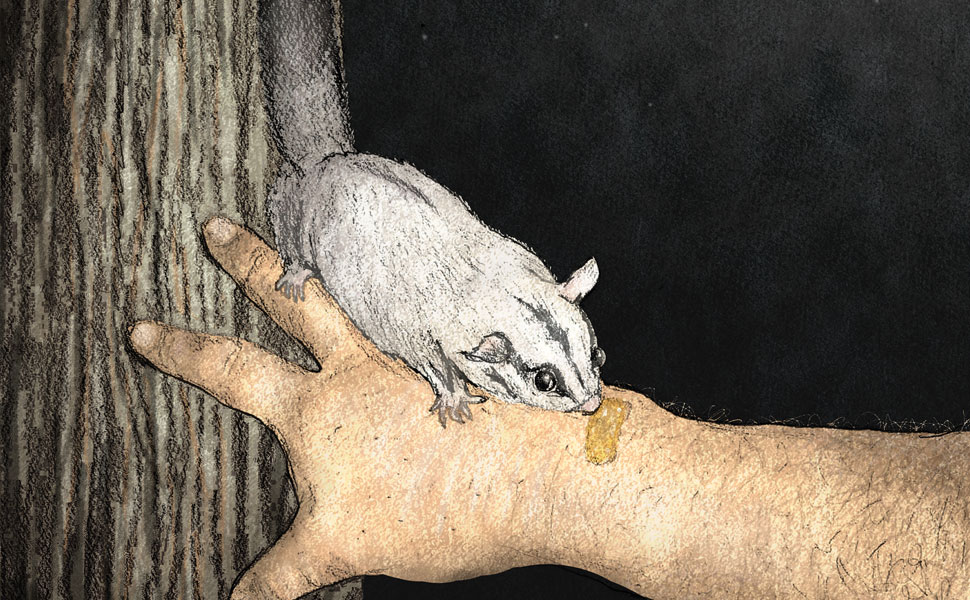 A Celebration Of Australia
I.B. Gumnut is endlessly inspired by the landscapes, plants, characters and animals he encounters through out Australia during his travels, but especially so from those he encounters on the rural bush block where he lives on the south eastern coast of the great southern land.
The above drawing which features in his book Bella, is actually based on a photograph he took of himself feeding a tiny sugar glider, one of his friends who lives in the bush with him.
Similarly, illustrator René Hunter grew up and lives in the bush around the same area and spends her days creating artworks which celebrate the beautiful surrounding nature, the combination of these inspirations is what makes Bella such a beautiful book to read and look at!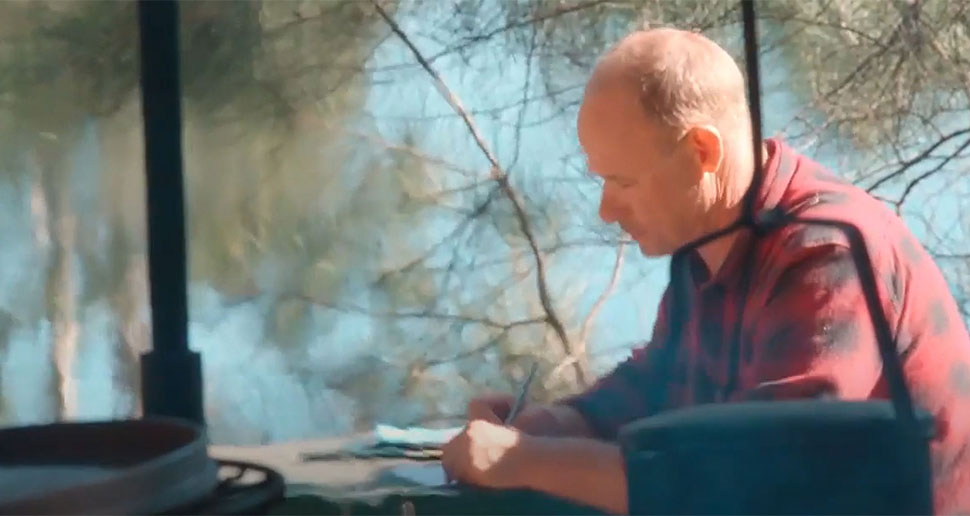 I.B. Gumnut A.K.A. Ben Innes
Ben Innes grew up around his family's fishing business in the small coastal town of Batemans Bay in NSW, Australia. After dedicating 30 years to commercial fishing, Ben felt drawn to capture the stories he had within; inspired by the landscapes, animals, people and places he encountered around his beautiful coastal home and travels around Australia.
I.B. Gumnut is dedicated to creating quintessentially Australian stories to be enjoyed by the young and young at heart.
Stories inspired by Australia in all it's beauty
Illustrated by upcoming Australian artists
Loved by children and adults alike
I.B. Gumnut's inspiration from classic Australian bush poets and authors such as Banjo Paterson and Henry Lawson, can be seen in his humorous, down-to-earth, rhyming style of writing. And just like those great Aussie writers, I.B. Gumnut's stories feature traditional wisdom, values, and life lessons. The result is stories that will be read again and again.