Description
I.B. Gumnut's Writing Process
"With my books, I like to throw in words of Australiana that actually stimulate children's thought processes. It's Australiana where a red dog might be called Bluey. That's why I've used that content there where Red looks at Blue and Blue looked at Red and a puzzled question entered their heads…
My target audience with these books are families, but hopefully I've written a bit of content for everyone because when my children were growing up I used to love reading stories that had a little bit for even the parents who were reading the books." – I.B. Gumnut.
This funny, ryhming picture book is extremely well-loved by little ones; pre-schoolers, kindergarten kids and elementary / primary school aged readers espescially!
Red and Blue
"Red was mischievous, Blue was smart. They'd even built a billy cart."
Red and Blue are the two stars of this tale, these two best mates work hard on their farm, so it's only fair that they play hard too!
Australian Animals
"They startled an emu and a big kangaroo."
Mad Dogs also features many other characters who inhabit the farm where Red and Blue live. I.B. Gumnut loves showing off Australian animals and landscapes in his books, as you can see above from the kangaroo and emu.
Sheep
"Red and Blue were in charge of the mob and they really did love their job."
As farm dogs, Red and Blue are in charge of mustering the sheep who share their farm. Sheep feature through out the book, mostly looking startled by the two cheeky Mad Dogs.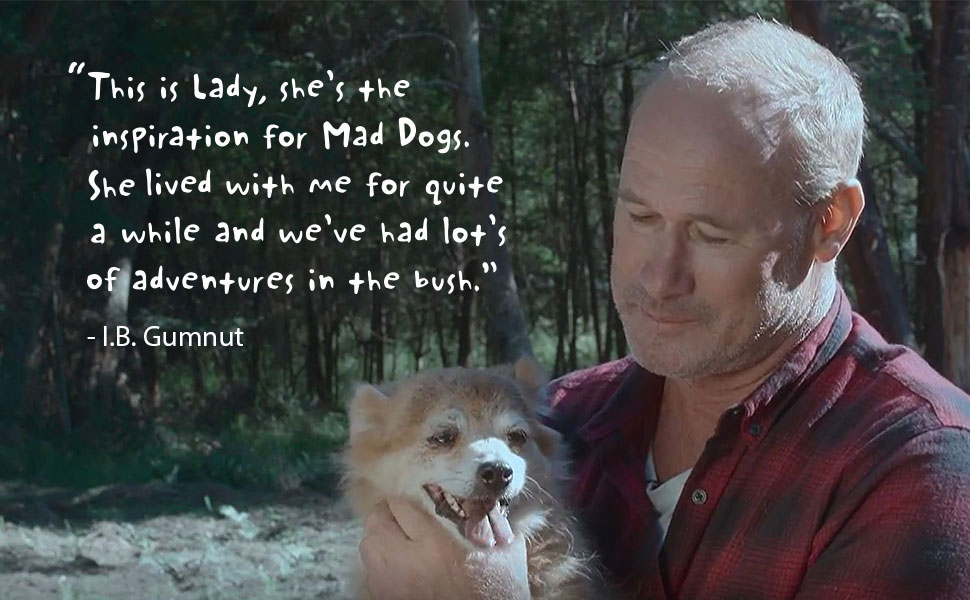 The Inspiration for Mad Dogs
I.B. Gumnut finds inspiration from his beautiful home on the South Coast of NSW (Australia), from the animals and landscapes he encounters living out in the bush.
"Mad Dogs was written after I saw my two dogs on the motorbike, especially little lady she looked at me as if to say 'well I can ride this bike better than you!" – I.B. Gumnut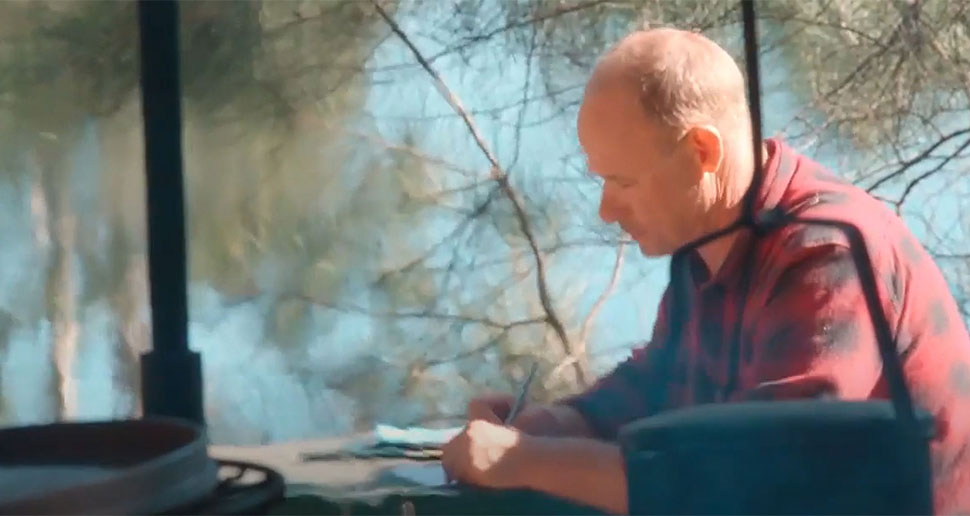 I.B. Gumnut A.K.A. Ben Innes
Ben Innes grew up around his family's fishing business in the small coastal town of Batemans Bay in NSW, Australia. After dedicating 30 years to commercial fishing, Ben felt drawn to capture the stories he had within; inspired by the landscapes, animals, people and places he encountered around his beautiful coastal home and travels around Australia.
I.B. Gumnut is dedicated to creating quintessentially Australian stories to be enjoyed by the young and young at heart.
Stories inspired by Australia in all it's beauty
Illustrated by upcoming Australian artists
Loved by children and adults alike
I.B. Gumnut's inspiration from classic Australian bush poets and authors such as Banjo Paterson and Henry Lawson, can be seen in his humorous, down-to-earth, rhyming style of writing. And just like those great Aussie writers, I.B. Gumnut's stories feature traditional wisdom, values, and life lessons. The result is stories that will be read again and again.