Description
A Very Big Adventure for a Very Small Bat!
Following the journey of a lost baby bat named Bobby, The Storm shows kids how to face their fears, how to find help and to find their inner courage. The inspiring bravery of this Baby bat makes Bobby a great role model (especially for little kids: 2, 3, 4 & 5 year olds, who are in many ways still considered babies themselves); whilst also bringing insight into the wild, ever changing landscapes of Australia.
This courageous rhyming childrens picture book is written in a way that can be enjoyed by people of all ages (particularly pre-school, kindergarten and primary / elementary school aged kids) ; with entertaining characters and beautifully written musings of the unfolding scenes… as a parent himself I.B. Gumnut always enjoyed reading books to his kid's which entertain grown-ups too!
Bobby the Baby Bat
"Bobby, being very young and very new to flight, found himself tumbling down through the starry night."
This frightened youngster starts their journey lacking confidence and conviction, but a chance encounter with some friendly outback animals soon sorts him out.
Bobby's Helper Friends
"A dingo, curlew, an owl, a kangaroo, and one big old goanna by the name of Dandy Doo."
The animals who gather below Bobby in a small clearing prove to be great friends for the frightened baby bat, showing the power of companionship and encouragement.
Bobby's Family – the Cauldron of Bats
"With a glow of indigo fading in the west, the bats would search below them for the fruits that were best."
Bobby's mum and the rest of their cauldron give an insight into the habits and relationships of these elusive night dwellers.
Insights Into the Extremes of the Great Southern Land
"Up in the Never Never, in a land of drought and flooding rain, from the Coral Sea's warm water a flooding cyclone came.
It had been a generation since a cyclone came ashore, bringing cooling rains as had happened before.
The animals, the natives, of this dry and ancient land, had an instinct of the storms that were close and neigh on hand.
The ants were first to sense the coming of the change, and would build their nests strong and high in preparation for the rains."
I.B. Gumnut
(page 1 of The Storm)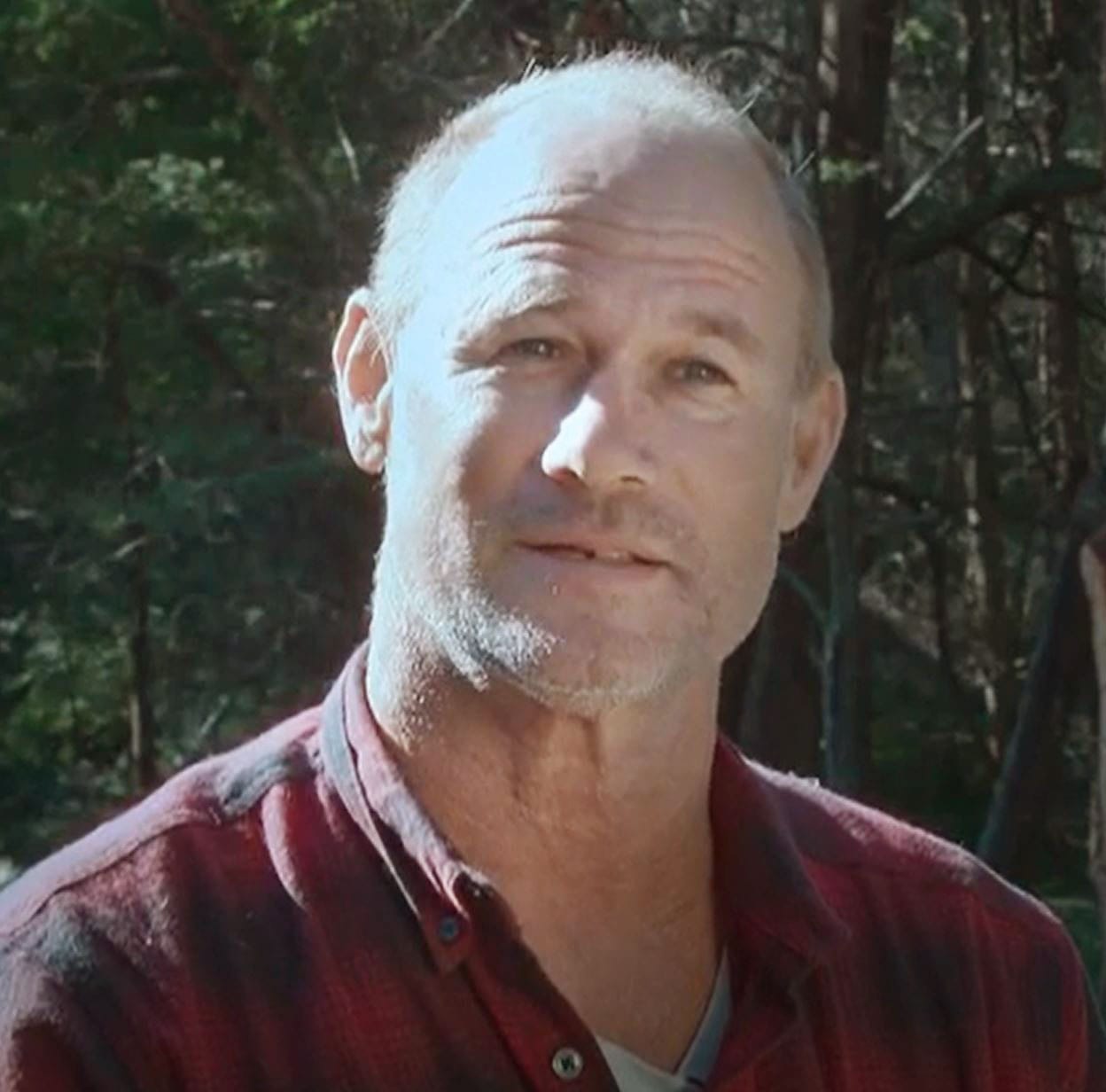 I.B. Gumnut AKA Ben Innes
Ben Innes grew up around his family's fishing business in the small coastal town of Batemans Bay in NSW, Australia. After dedicating 30 years to commercial fishing, Ben felt drawn to capture the stories he had within; inspired by the landscapes, animals, people and places he encountered around his beautiful coastal home and travels around Australia.
I.B. Gumnut is dedicated to creating quintessentially Australian stories to be enjoyed by the young and young at heart.
Stories inspired by Australia in all it's beauty
Illustrated by upcoming Australian artists
Loved by children and adults alike
I.B. Gumnut's inspiration from classic Australian bush poets and authors such as Banjo Paterson and Henry Lawson, can be seen in his humorous, down-to-earth, rhyming style of writing. And just like those great Aussie writers, I.B. Gumnut's stories feature traditional wisdom, values, and life lessons. The result is stories that will be read again and again.