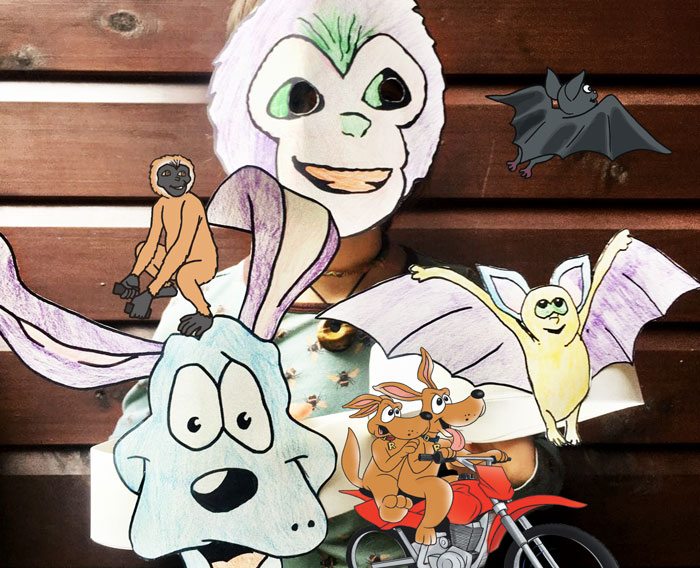 Book week is here!
Although many book week parades may be cancelled this year, you and your little one can still get into the spirit with this fun crafter-noon activity 🙂
We've picked out a few of our favourite characters from some beloved I.B. Gumnut books, have a browse at these below and print/trace your chosen character, then check out our step by step instructions to get started.
Cheeky Gibbon from The Escape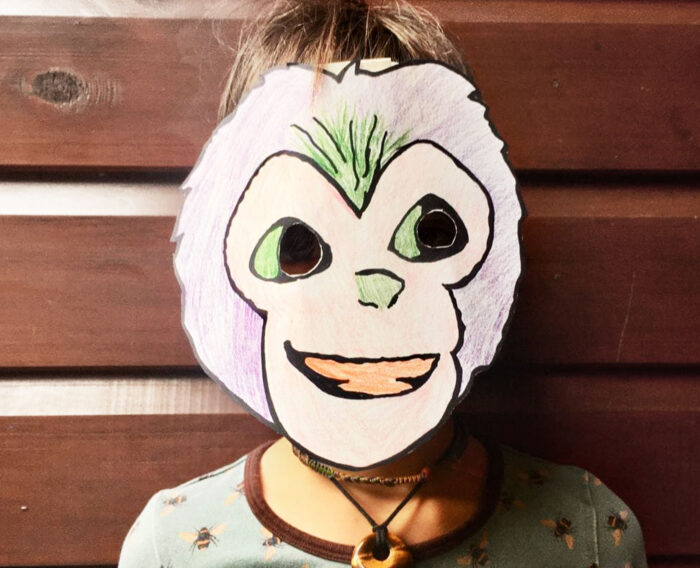 This mask was taken from a page in the book The Escape, which follows some very cheeky gibbons on an adventurous zoo escape, with sweet results! Learn more about this amusing book here (here for the digital ebook version).
Blue from Mad Dogs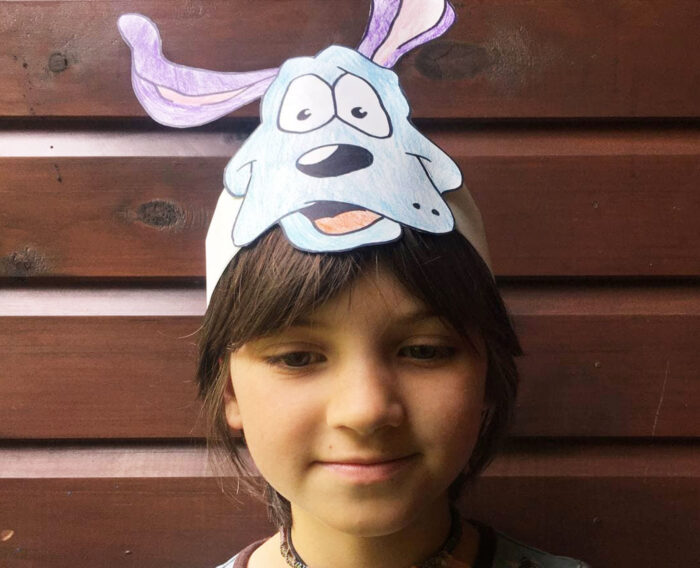 The handsome pup on this hat is Blue, from Mad Dogs and Mad Dogs 2. Mad Dogs is an Australian outback story about two mischievous dogs who, when their work is done, decide to have some motorbike (or maybe tractor) fun.
Check out the Mad Dogs printed book here (Mad Dogs 2 here), or the digital book here (Mad Dogs 2 ebook here) to meet Blue and Red the farm dogs.
Bobby from The Storm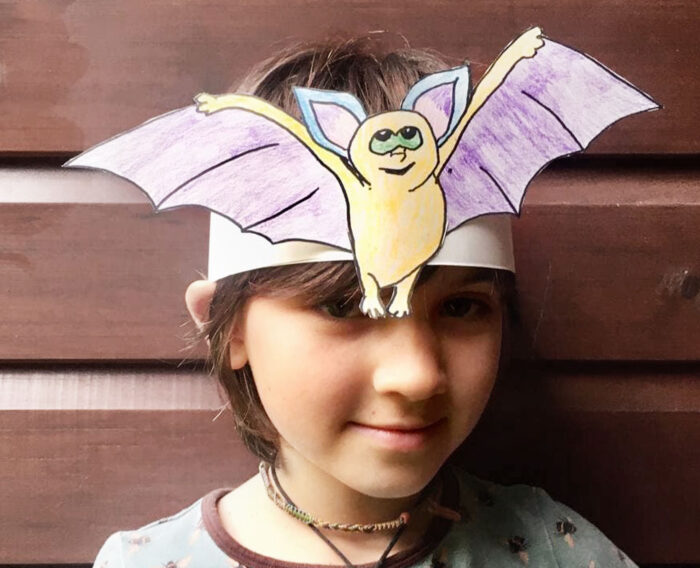 This final hat shows Bobby the baby fruit bat from The Storm.
Set in the Australian tropics, this is a touching story about the adventures of a baby bat who experiences a cyclone alone, but finds courage and strength after making friends with a group of Australian native animals. To learn more or purchase this inspiring story, check out the printed book here, or the ebook here.
Instructions
Firstly decide which character you'd like to dress up as (or try them all!). Click one of the links below to get the print-ready (or trace-ready) PDF.
Cheeky Gibbon from The Escape
Blue from Mad Dogs
Bobby from The Storm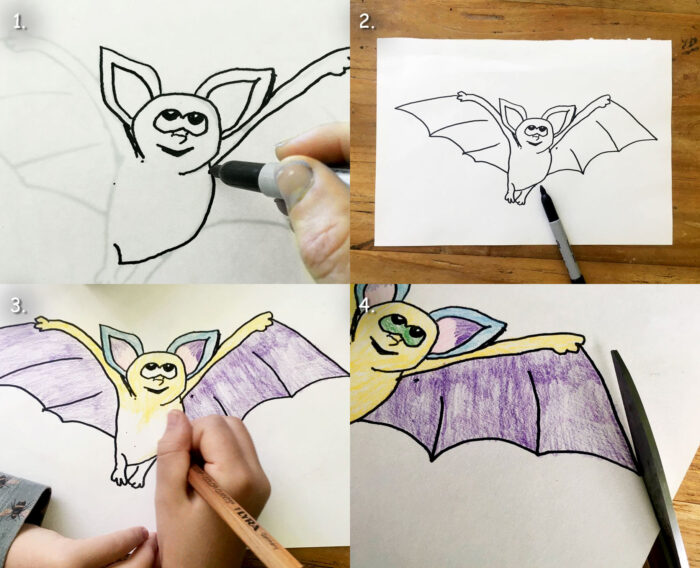 Either print one of the above files out, or trace this off your screen onto some A4 paper (we recommend using two sheets to avoid texta bleeding through onto your screen).
 If you do trace, make sure the size of the picture on the screen will be big enough for your desired size; you might have to zoom in.
If you print yours out, make sure it's set to 100% scale on your print settings before sending to the printer.
Now you have your character on paper, it's time to colour it in!
Once coloured, the piece should then be cut out (maybe by a grown up, to be safe).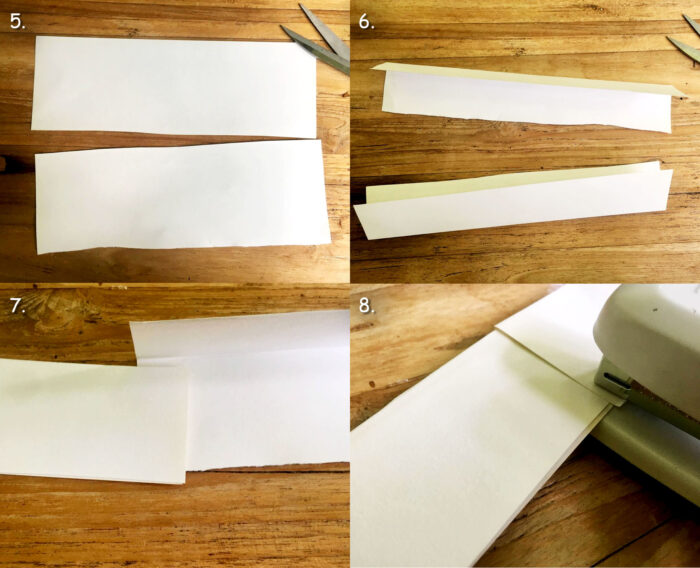 Now for the head band; fold a single A4 piece of paper in half long ways and then cut down this folded line.
Fold these two pieces again long ways.
Place one folded end inside the folded end of the other piece of paper and staple these together.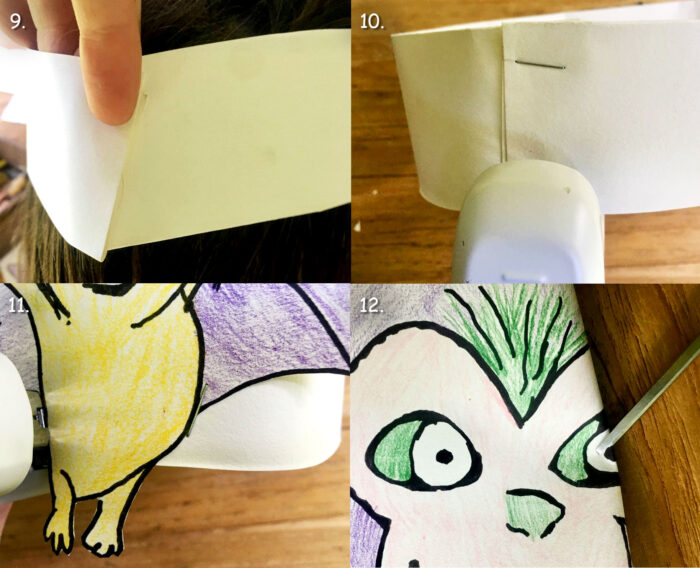 Now take this long strip and wrap it around the head of whoever will wear this piece (you may need an extra piece of folded paper if the two stapled together aren't long enough).
Once you've figured out the size, remove the paper from their head and staple the ends together.
With the paper headband on, figure out where you'd like the character's face to sit, then remove from the head and staple in place. We placed the staples over the lines to make these less visable.
If you'd like to make yours a mask rather than a hat, cut out the eyes too (making sure they line up with the eyes of the mask wearer).
ALL DONE!
We hope you've enjoyed making your very own I.B. Gumnut character mask or hat. We would LOVE to see how you go! Please tag us in any Facebook or Instagram posts if you decide to share your creations:
@ibgumnut on Facebook
@gumnutentertainment on Instagram
Or send us an email, to ib.gumnut@gmail.com