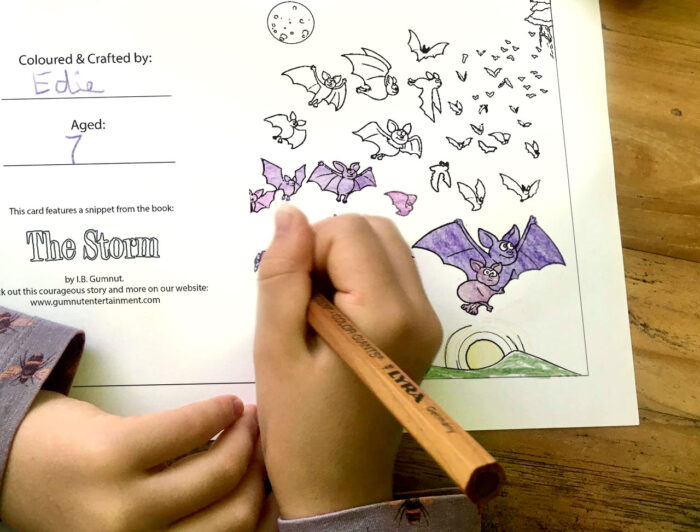 Ready for the silly season?
Help the little ones share in the gift of giving with these colour-in cards!
Inspired by the much loved children's books by Aussie author I.B. Gummut, these simple fun crafternoon activities will help keep the elves busy 🙂
Instructions
Have a browse at our range of colour-in-able cards below, pick one (or all of them), print as many copies (A4 size) as cards you'd like to make and get colouring!
Once coloured in, cut out the card from the rectangle surrounding the whole picture, then fold this in half vertically.
Don't forget to have your artist sign their name and age on the back, and write their heartfelt greetings inside 🙂
You may even like to make your own envelopes from another piece of A4 paper. Simply fold the paper around the card and secure with a piece of tape (paintings/scribbles on the paper looks lovely too!).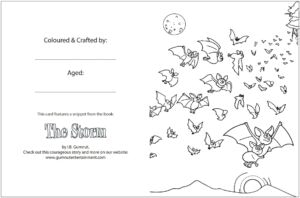 First up we have this cute card taken from the heartwarming story The Storm. The illustration features the main character Young Bobby the baby bat, as he clings to his mother while they navigate a storm with the rest of their colony. This image serves as a nice reminder of togetherness and belonging, perfect for those we'll be reuniting with these holidays, or for those who we would love to be seeing.
Download the printable (or traceable) card for The Storm here.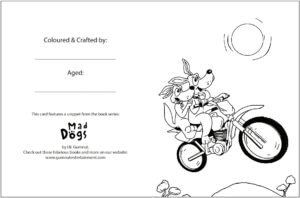 Next we have this joyous card showing the Mad Dogs in all their glory 🙂
These two hard working farm dogs love a bit of adventure, when their chores are done. This card would be perfect to gift those loved ones who play as hard as they work, especially when the holidays come around!
Download the printable (or traceable) card for Mad Dogs here.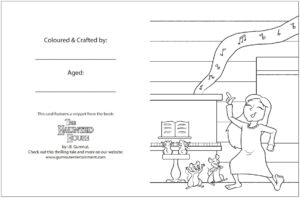 Finally we have this festive card, featuring a page from the cheeky tale The Haunted House. The picture on this card is full of celebration and fun, as the main characters sing and dance together in glee, perfect to gift to your party loving family and friends 🙂
Download the printable (or traceable) card for The Haunted House here.
Looking for some gifts to go with your cards? Check out our full range of books (including ebooks) here.
If you're looking to get a bunch of kid pressies out of the way at once (or spoil one lucky bookworm) why not check out our discounted Bulk Book pack here; saving you over $20 when you purchase all the books together 🙂