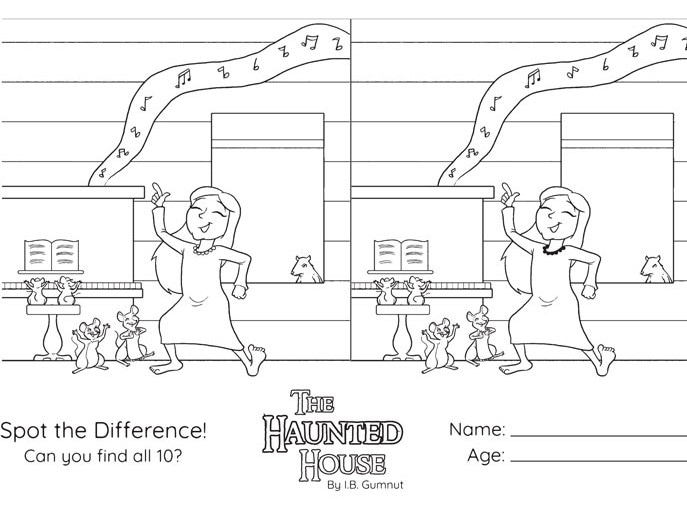 Spring School Holidays are here!
Keep the kiddies entertained and learning with these fun activities, based on the books by Aussie children's author I.B. Gumnut.
Our first activity features The Haunted House which can be downloaded for free as an ebook until October 8th (2021), so why not check out this warming tale about friendship and fears, to get some inspiration 🙂
The Haunted House Ebook
First up in our activities we have a spot the difference page, which can be done on your browser screen or printed from the PDF here and coloured in. Can your little one spot all 10 differences?
We also have some activities based on other I.B. Gumnut classics; like these adorable character masks we created for book week, or this fun colouring in sheet based The Storm.
How'd you guys go? We'd love to see your kid's efforts! Please tag us on fb (@ibgumnut), Instagram (@gumnutentertainment) or email us (ib.gumnut@gmail.com) so we can admire and maybe even share their work. We may even send you a prize, if we're really impressed!