Description
The Mad Dogs Saga Continues!
Mad Dogs 2 shares another glimpse into the adventures of Red and Blue, a couple of hard-working farm dogs from a sheep station set in rural Australia. After their motorbiking exploits from the first book in this series (Mad Dogs), the pups decide to step it up a notch; with a tractor!
This book employs more of the humorous, rhyming, thought-provoking Australiana language and styles as Mad Dogs, only in this tale Red and Blue are joy-riding with a purpose – to rid the farm of some foul-mouthed birds.
This ryhming picture book is extremely well-loved by little ones; pre-schoolers, kindergarten kids and elementary / primary school aged readers espescially!
Pete the Rooster and Dook the Crow
"Pete's bad attitude and the foul mouthed Dook, had upset the farmyard and the mother chook"
A fighting Rooster named Pete and a rude crow named Dook are the foes of the farm in this tale, which prompts the Mad Dogs to take action over their anti-social shenanigans.
Red and Blue the Mad Dogs
"So it was up to Red and Blue, both dogs knew there was but one thing to do."
Red and Blue – the thrill seeking, hard working farm dogs are back and ready to roll in Mad Dogs 2. With misguided ideas of being in charge while the farmers away, these two Mad Dogs decide to take matters into their own hands, with hilarious consequences!
Animals around the Farm
"Off again went the tractor to race an Emu, but with the noise and dust, the other direction he flew."
I.B. Gumnut's love of native Aussie animals, farm culture and outback landscapes is on display in the colourful, playful illustrations throughout Mad Dogs 2.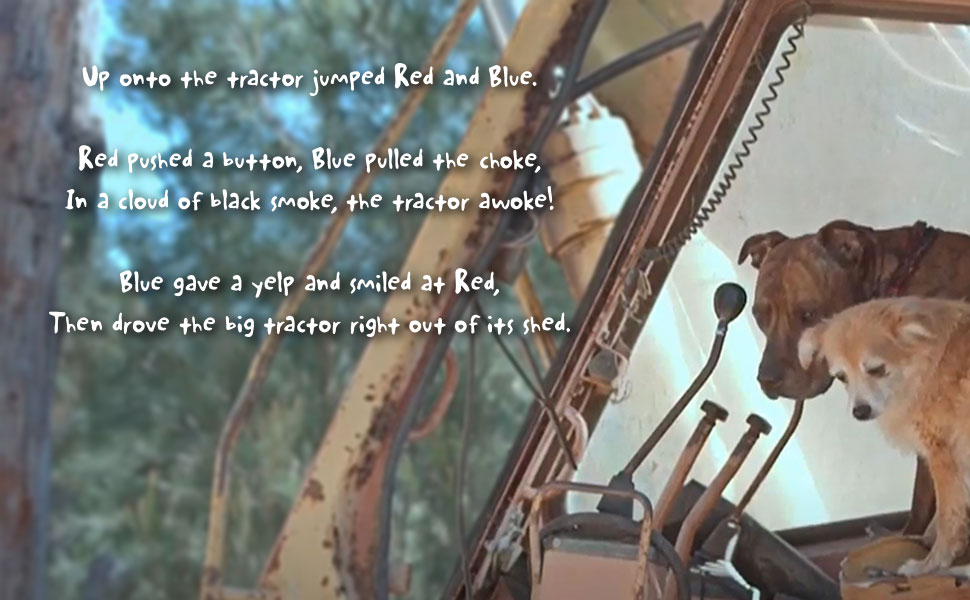 The Real Life Mad Dogs
As with the first Mad Dogs book, I.B. Gumnut's second book of this series was inspired by the animals and activities of his everyday life on a rural farm in Australia; with his muse Lady (the dog pictured front/right above) setting the adventurous tone.
As many dog lovers can attest, dogs have full (often hilarious) personalities and wills of their own, many of whom are quite convinced that they run the show! This is the case with the original Mad Dog – Lady; whose frustration at Ben's (I.B. Gumnut) motor bike and tractor driving skills often brought smiles and laughter to the writer.
"Mad Dogs was written after I saw my two dogs on the motorbike, especially little lady she looked at me as if to say 'well I can ride this bike better than you!" – I.B. Gumnut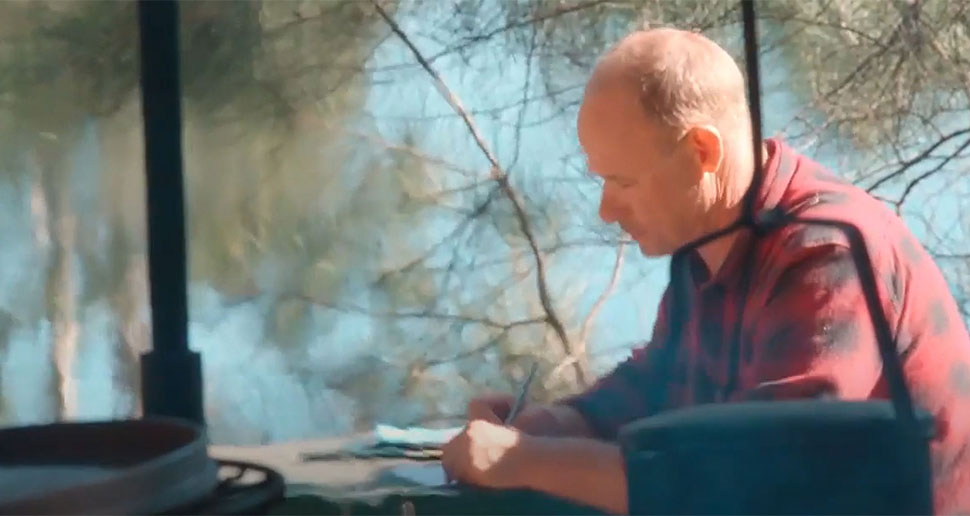 I.B. Gumnut A.K.A. Ben Innes
Ben Innes grew up around his family's fishing business in the small coastal town of Batemans Bay in NSW, Australia. After dedicating 30 years to commercial fishing, Ben felt drawn to capture the stories he had within; inspired by the landscapes, animals, people and places he encountered around his beautiful coastal home and travels around Australia.
I.B. Gumnut is dedicated to creating quintessentially Australian stories to be enjoyed by the young and young at heart.
Stories inspired by Australia in all it's beauty
Illustrated by upcoming Australian artists
Loved by children and adults alike
I.B. Gumnut's inspiration from classic Australian bush poets and authors such as Banjo Paterson and Henry Lawson, can be seen in his humorous, down-to-earth, rhyming style of writing. And just like those great Aussie writers, I.B. Gumnut's stories feature traditional wisdom, values, and life lessons. The result is stories that will be read again and again.