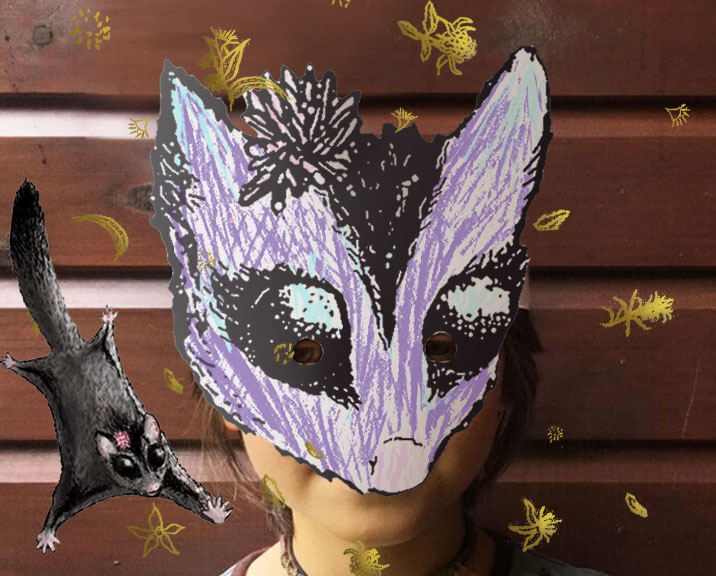 Happy Book Week for 2023!
This year we're celebrating our recently released children's book 'Bella' and would love to share some gifts with young readers in line with this year's Book Week theme: READ, GROW, INSPIRE.
We encourage school teachers, day-care centres, home-schoolers, librarians & parents to use these gifts to help educate, entertain and engage their young readers 🙂

READ
We're sharing a free video of our beautiful 'Bella' book being read, by the artist who illustrated the story, René. Within this video, René sits among the very bushlands which inspired much of the imagery for the story and shares some background about how and why I.B. Gumnut wrote the book.
You can watch this video from the link here (during book week only, 19th-25th August 2023).

GROW
We've noticed that little readers who've read this book have connected strongly to the main character Bella; a young, small sugar glider. Bella is brave, capable and clever; despite the bigger animals underestimating her and laughing at her for wanting to join in an event for the 'Gumnut Games'. We hope that kids will be inspired to stand strong in similar situations, by proving their bravery and cleverness as their greatest strength.
To help encourage growth and imagination, we've created Bella masks. These can be coloured in, cut out and fixed onto paper head bands through the provided instructions; perfect for last minute book week parade costumes or simply as a tool to encourage engaging learning experiences.
You can download and print out the PDF for this activity from this link.

INSPIRE
Did you know that Bella was written and illustrated in a small coastal town in Australia (Batemans Bay, NSW), by a couple of friends who are passionate about sharing Aussie stories with the world? It was printed onto recycled paper in Australia and released by an independent publishing company (created by the author), all for the love of it!
We hope that this knowledge will help inspire kids to understand that they can achieve wonderful things in life if they have a go and enjoy themselves… That's why we're sharing an activity to help them to create their own page for the Bella book; by filling in words in the gaps provided, they can invent their own 'Gumnut Games' event and even illustrate it on a blank page.
You can download and print out the PDF for this activity from this link.

WANT MORE?
We hope your young readers enjoy these gifts and that they have a great book week!
If you'd like to share the actual 'Bella' book with them, we have an awesome offer with even more extra gifts to accompany this special book, here!
You could purchase the printed copy of Bella, which comes with a choice of a free Ebook Copy, Video-reading Download OR 9 Pages of Learning, Colouring-in and Craft Activities. Or you could purchase the Ebook version of Bella which comes with a choice of a free Video-reading Download OR 9 Pages of Learning, Colouring-in and Craft Activities.
If you'd like ALL of these bonus-gifts included, you could get the 'Bella Learning Pack'.
Little book lovers can now wear their new favourite story to share with the world, with our Bella T-Shirt (baby, toddler & kid's size).
If you love this story, don't forget to check out our others on the Shop page, where you could bulk purchase all 8 books as Physical Copies or Ebooks and save heaps!